In this technologically advanced era, it is crucial for your business to be easily accessible online. With Enspire for Enterprise's franchise Google Business Profile marketing, your franchise or multi-location business will have its own listing pack on Google. Local online marketing tactics allow for your Google Business Profile to eventually become part of a Local Pack listing, which is a group of three local businesses that provide similar, if not the same, products and services.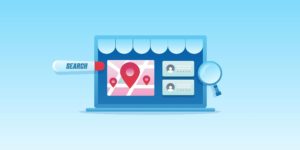 Local Pack Listings
Our team of expert marketers, SEO specialists, and copywriters can optimize your Google Business Profile to ensure your ranking on Google climbs to the front page and becomes part of a Local Pack listing. Your Google Business Profile allows Google users to locate your business and click on your website for more information. During your onboarding, we will discover your business's niche within the industry and use relevant keywords with high search volumes to ensure your business starts ranking.
Count on Enspire for Enterprise for Optimized Listings
Your franchise's Google Business Profile will put your business on the map and further legitimize your company for potential customers. At Enspire for Enterprise, we offer local business listing optimization services. This allows internet users to learn about your company based on the search terms most commonly used for describing your business type, in addition to the locations it serves. We will also optimize your Google Profile to increase exposure and engagement, boost organic search term performance, and make sure your business appears in more Local Pack listings.
For more information about Google Business Profile marketing for businesses, call Enspire for Enterprise today at (800) 906-8277 or fill out the form on our website for an expert to reach out to you when it's convenient for you.