Scalable Franchise Marketing
Enspire for Enterprise delivers franchise marketing solutions purpose-built to meet your multi-location businesses' needs. This business model is rooted in scalability so that as you grow, your strategy seamlessly grows with you. Turn to the experts at Enspire for Enterprise to help you expand your brand, increase revenue, and support your customers.
---
Enspire brings experience that spans more than 100 franchise businesses and multi-location networks.
With Enspire, you always receive best-in-class digital marketing solutions. From our business intelligence and analytics platform to our client services structure, we created a business model specifically designed to service multi-location and franchise businesses. You can feel confident we are the ideal partner from our nearly 15 years of experience helping businesses exceed their goals. We take pride in the relationships we've earned due to our: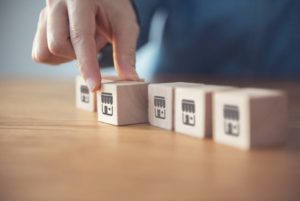 Extensive website experience
Proven ability to deliver scalable location marketing programs
Robust business intelligence platform
Put our experience to work for you!
Depend on scalable digital marketing for franchises to help your business grow and thrive.
While our specialized experience provides a distinct understanding of the multi-location space, we recognize that the needs of each organization are unique. When creating your franchise marketing strategy, the experts at Enspire for Enterprise begin by evaluating your unique opportunity. This involves identifying and understanding your needs at the forefront of our engagement. From there, we develop a customized solution that delivers on your established objectives. As these efforts work for your business—reaching and expanding your relevant audience to drive measurable results—we alter your strategy as necessary.
Discover digital marketing solutions for your chain business.
Not all multi-location businesses are franchises. When it comes to developing marketing strategies for a franchise vs. a chain business, we know the difference. While franchise locations are owned by separate individuals, chain businesses are owned by one corporate entity. This nuance matters. Allow Enspire to earn your business by helping you consistently deliver your brand promise to current and new clients.
All of our services are custom, whether working with a franchise, multi-location chain, national enterprise, or any of the different types of businesses we support. The one thing that doesn't change is our commitment to your success.