Managing your business's online visibility is a huge task for those who are already doing their best to manage their physical multilocation business or franchise. Leave franchise local listing management to the professional online marketers at Enspire for Enterprise. Local listings are online directories for businesses to become discovered on large platforms such as Google Business Profiles, Yelp, Facebook, Bing, and others. The information within your franchise's local listing is called local citations. These citations are key elements of your business, and they include: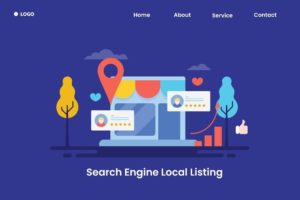 Business name
Address
Phone number
Website URL
Business categories
Description
Tagline
Social profiles
Images
Alternate phone numbers
Fax number
Certifications
Brands carried
Payment forms accepted
Attributes
Benefits of Local Listings Management
It is vital to stay up to date with your franchise's local citations to work with the platforms they are shown on. Google is notably the most used platform for this information to live, and with Enspire for Enterprise's local listing management, we will ensure your business information is complete, accurate, consistent across all platforms, and in compliance with Google's best practices.
Google Business Profile co-management: We will set up your Google Business Profile listing and manage it for you, from ensuring that the profile is complete with accurate information and that it displays a long business description and service and/or product descriptions to creating regular posts to update customers on company news, specials, events, and more, and responding to customer reviews and questions. We will also manage the listing through Google's API, a connection that allows us to keep all of your information on Google 100% up to date at all times.
Ongoing listings sync: We keep your listings actively updated with your current business information across search engines, online directories, social media, apps, and data aggregators.
Automated duplicate deletion: A duplicate occurs when your business appears more than once on a single platform, which can cause confusion and negatively impact your online visibility. Our automated process identifies, confirms, and deletes duplicate listings.
Count on Enspire for Enterprise for Franchise Local Listing Management
We help to manage and increase the visibility of your business's online presence by pushing your information out to over 10 directories, listings, and aggregators, which are then pushed out from there to thousands of other sources online. This information is syndicated monthly as well as immediately any time information such as your business phone number or address changes. This increases your franchise's online visibility index score and ensures consistency in your information online, as well as the ease with which updates can be made to your company information.
For more information about our local online marketing services, call Enspire for Enterprise at (800) 906-8277 or fill out the form on our website and we're happy to help.