Grab the attention of potential and current customers with franchise paid search services from Enspire for Enterprise. When consumers are looking for specific products or services, they head to Google to find their answer. By working with our paid search and SEO experts, you can ensure that your business appears at the top of those search results. See how our franchise search engine advertising can nurture the growth of your business.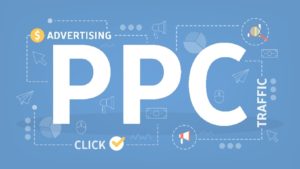 Each month our SEO specialists monitor how keyword trends change and make adjustments accordingly. Enspire for Enterprise produces consistent content for your franchise locations, including Google Business posts to ensure you stay relevant for the algorithm and to capture the attention of potential customers.
Target Your Audience Directly with PPC
Enspire for Enterprise offers an Impact Local Listing Marketing service that optimizes your Google Business Profile, increasing exposure and engagement, boosting organic search term performance, and making sure your business appears in more Local Pack listings. Our talented copywriters create consistent posts for your business profile to directly communicate with local customers, improve the customer experience with timely information, promote sales, specials, events, news, and offers, and engage with customers through videos and photos. Additionally, we create landing pages for each franchise region to ensure each location's search terms are geotargeted and even more effective.
Enspire for Enterprise creates targeted, effective franchise PPC ads that are optimized for Google and your customers' needs. During your onboarding, we will identify and understand the needs of your business. From there, we will develop a customized solution that delivers on your established objectives. As your franchise grows, we will adjust your strategy to continue to help you reach your goals.
For more information about our franchise paid services, call us today at (800) 906-8277 or fill out the form on our website.